Why you must work with us?
Why take stress when you can take rest? Mutual Funds, General Insurance and Investing Money seems to be nightmare for some but for us it is another walk in a park.
We at Finmark believe in using the best of infrastructure, both technical and non-technical. The firm with the help of its skilled and supporting personnel and nevertheless with the growing support of its esteemed clients, has created its own identity among the individual and corporate clients.
Read More
Laherchand Gogri is the founder of Finmark Solution and has an experience of 8+ years. He has worked with Kotak Mahindra Bank Ltd and Yes Bank Ltd for 6 years. He is popularly known as Laher.
Among his qualification, he is an MBA and also completed IRDA, AMFI, NSDL. He works closely with his clients to match their monetary requirements.
He is able to use his skills to help people make smart choices regarding their finance. He always attends various training seminars to gain knowledge and implement the same in the business. He desires to take client's standard of living to Next Level by focusing on Client centric approach.
He is a staunch believer of the fact that the best way to predict is to create it.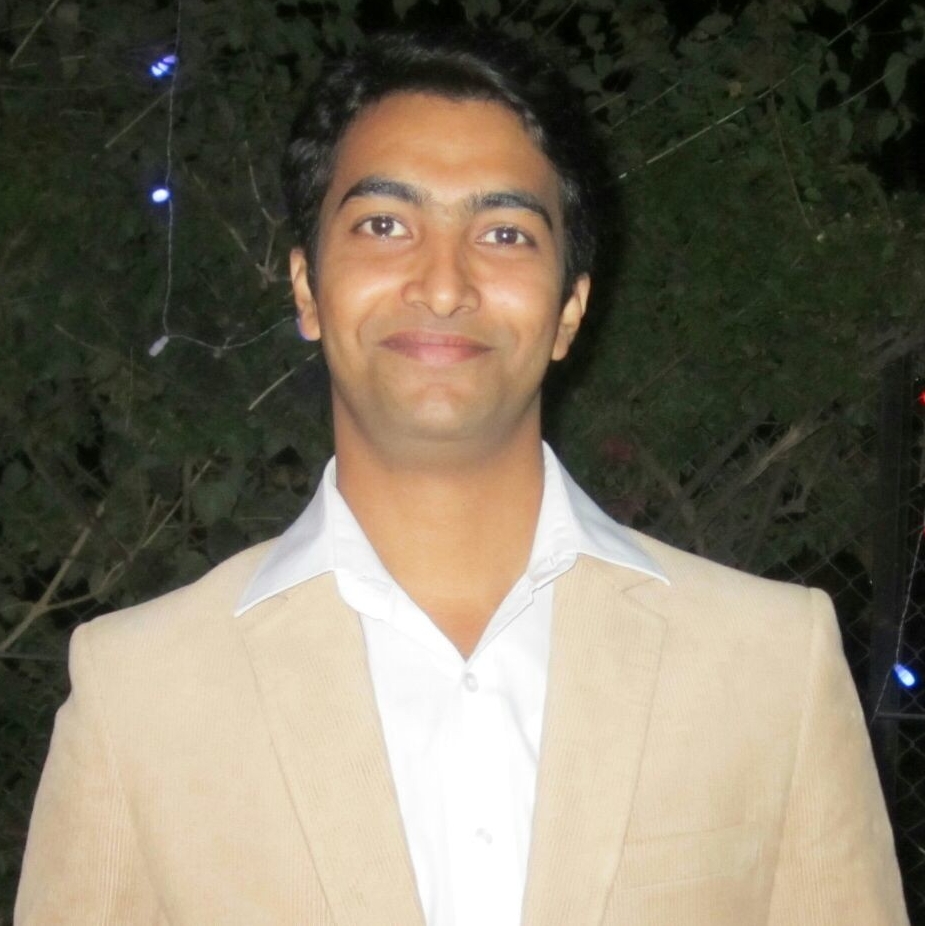 WELCOME TO FINMARK SOLUTION
Laher has Always helped us to take Better Financial Decisions, His Experience in Banking, Financial Industry  is Boon for Him, His Strategic Advice are more practical in today's Financial Life, He always Take Holistic approach for Financial Discussions, We have Experienced his Services for Investments, Debt Management, Employee Group Health Insurance Etc .. All the best Laher.
-Mr Bharat Jagnani

Mr. Bharat jagnani
Managing Director- Quality Emphasis Steel Solution.(Qess Group)
Mr. Laher, We would like to express our thanks for the work you have done for us over the past years. The expertise and attention to detail with which you have handled our financial affairs could not be faulted. Particularly reassuring to us is our feeling of certainty in the absolute integrity of your dealings with us. Your continual advice on financial planning issues has saved us significant amounts of money. May you prosper, along with your clients." – Vijay Sohani

Mr. Vijay Sohani
Deeptronics Group
"Laher, I am absolutely delighted with your service. It is really refreshing to work with a financial adviser who is truly interested in their client's needs, circumstances and preferences. What really impressed me was the way you took the time to get a feeling for where I was at, your depth of knowledge, lateral thinking and your common sense approach. Your professional, ethical and caring demeanour elicits my trust and respect and I gladly recommend your services whenever possible." –Mr. Subramanian (Managing Director- Karthik Film productions Pvt Ltd)
Mr. Subramanian
Managing Director- Karthik Films Productions Pvt Ltd
Last year we sought your services to advise us on planning for our financial security in retirement. Since that time we have had several meetings with you which have served a number of purposes including our retirement expectations and longer term estate planning. This was achieved in a very professional manner, while at the same time putting us totally at ease. You make us feel like we are the most important people you will see today, and the astute advice you have provided has already led to significant savings. You are always happy and engaging, but at the same time, we are never in doubt of your professional acumen. You always explain everything thoroughly and I never feel uncomfortable asking questions or expressing an opinion." – Mr & Mrs Snehnath
Mr & Mrs Snehnath
Auto World Technology
I would Like to thanks Mr Laher for his Financial Expertise, which helped us to take better Informed Financial Smart/Strategic Decisions, which saved us lot of money in all parameters whether it  is Investments / Forex Advice for our International Business or to arrange best Possible Funds for Business. His Best Part is Knowledge, Capability to Apply Knowledge in Practical Scenarios and his Timely Services.
Mr Pankaj Doshi
Arise Exim Group
Difference between Saving and Investing
Consequence of delay in Investing
Mutual funds & Benefits of investing in it
OUR PROFESSIONAL SERVICES